Registration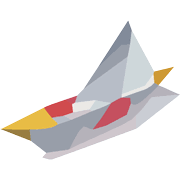 Please register for the IAREP 2020 Conference here.
Registration guidelines
Registration provides access to all sessions, coffee breaks, lunches, welcome reception, social events, and includes the IAREP membership fee for 2020. Please note that the boat trip may be subject to availability. 
Please also be aware that your registration is not valid until you have finished the process paying for the conference in the registration system.
Note: If you received the Ph.D. Student Fee Waiver Award), please contact us at iarep2020@uia.no. You will not have to pay the registration fee.

Registration before March 15th:
Early bird conference registration - NOK 4000
Early bird student registration - NOK 3500
Registration after March 15th: 
Conference registration - NOK 4500
Student registration - NOK 4000
---
Conference registration
Information
Time
From Thursday June 11th 2020 at 17:00
To Sunday June 14th 2020 at 17:00
Deadline
Sunday May 10th 2020 at 23:59