Registration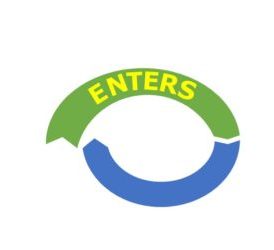 Welcome to the ENTERS UiA Fall seminar on Circular Economy on November 21st, 2018 at UiA Campus Grimstad, room C3 072.
The theme of this seminar and workshop will be Circular business models and social aspects of sustainability.
There will be a series of speakers, an exercise for participants, and a dinner arranged by ENTERS UiA afterwards. There is no restriction on who can participate and we would like to welcome all interested participants to join! Registration is below.
The agenda for the day will be as follows:
13.00 - Welcome speech, Rein Terje Torstensten, UiA
13:05 – ENTERS UiA update, Reyn O'Born, UiA
13:15 – The social and governance aspects of Circular economy, Michael Sørgaard Jørgensen, Aalborg University Copenahgen
14:00 –  Social and governance aspects of sustainability initiatives, Mikaela Vasstrøm, UiA
14:30 -  Coffee break
14:45 – Circular business models, Julia Nußholz, Lund University
15:30 - Sustainable business in the Agder region and beyond, Nicolai Løvdal, Future Frogs AS
15:50 -  Circular economy in practice, Karen Landmark, iKuben
16:10 – Coffee break
16:20 – Workshop activities
18:00 – Dinner and socializing, Apotekergaarden, Grimstad
The agenda is subject to change.
Participation and dinner cost: Free
Registration is binding.
Information on speakers:
Associate Professor Michael Søgaard Jørgensen from the Center for Design, Innovation and Sustainable Transitions at Aalborg University Copenhagen is an expert on sustainable innovation systems, product design, and sustainable governance. Michael has been working on developing circular economy strategies for businesses and how this has the potential to impact our lives and livelihoods. Micheal has also been working on the ethics, social and governance issues surrounding circular economy in Denmark and abroad.His full research profile is found here.
Associate professor Mikaela Vasstrøm from Department of Global Development and Planning at the University of Agder and senior reasearcher at Agderforskning is an expert on the environmental planning process in Norway. Mikaela has been focusing on topics of rural and regional development, governance, citizen participation and democracy, knowledge development and social learning related to sustainability planning. Mikaela is currently the project leader of WINDPLAN, a project that focuses on the conflicts of wind energy development projects and is also working on the Bynett Sør project on sustainable regional development. Her full research profile can be found here.
Doctoral student Julia Nußholz from The International Institute for Industrial Environmental Economics at Lund University. Julia is an expert on circular business models s that support 'circular' strategies such as reuse, repair, remanufacturing and recycling. Her publications have focused on developing mapping systems for expanded lifetime of products, introducing circularity in material chains, and collaborative circular economy models. Her research profile can be found here.
Nicolai Løvdal is founder and daily leader of Future Frogs AS, a "do tank" dedicated to developing profitable and sustainable businesses. Nicolai is an expert on innovative business models leading to sustainable development. Nicolai was a graduate of UiA (Mechatronics) before taking his masters and PhD in innovative business at NTNU. He has been working with green innovation for more than ten years with a diversity of projects for businesses big and small. Nicolai is also an associate professor at the University of Oslo. His personal profile can be found here. 
Karen Landmark from iKuben and formerly a PhD student at the University of Agder is an expert on corporate sustainability, sustainable development, circular economy and sustainable transition. Karen has worked on sustainable development initiatives for major organisations in Norway including GRID Arendal, Eyde Cluster, Agderforsking Kruse Smith and now iKuben. Karen has worked extensively on sustainability as a competitive business strategy and delived her PhD thesis at UiA in 2018. Her full profile can be found here.
Informasjon
Tid
Onsdag 21. november 2018 kl. 13.00 - 18.00
Påmeldingsfrist
Mandag 19. november 2018 kl. 20.00